Redundant Link Mode with MoSys LineSpeed™ Flex PHY
Wednesday June 24, 2020
By Scott Irwin
Vice President, LineSpeed Products
MoSys, Inc.
High-available networking equipment employ redundant system functions at various levels, including facilities, interconnects, and components. This is sometimes referred to as "Protection Switching" when applied to telecommunications equipment. The MoSys MSH420 and MSH422 devices support a "Redundant Link Mode" (or RLM) which implements link redundancy features at the physical (PHY) layer. This is illustrated in the figure below, where the 2 system functions (Line Card on left, Switch Fabric on right) are cross connected to each other in a 2×2 or "active/standby" manner. The serial interconnect output from each line card (or switch) is duplicated and sent to each switch (or line card). Either serial interconnect input can be selected for use by each function, based on operating status of each link.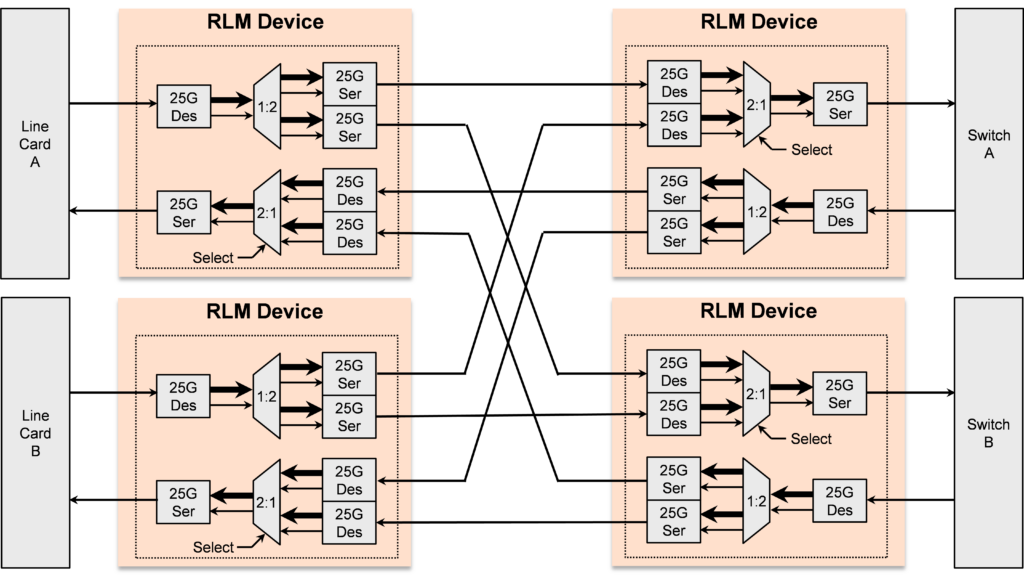 Features and benefits of the MSH420/MSH422 Redundant Link Mode devices include: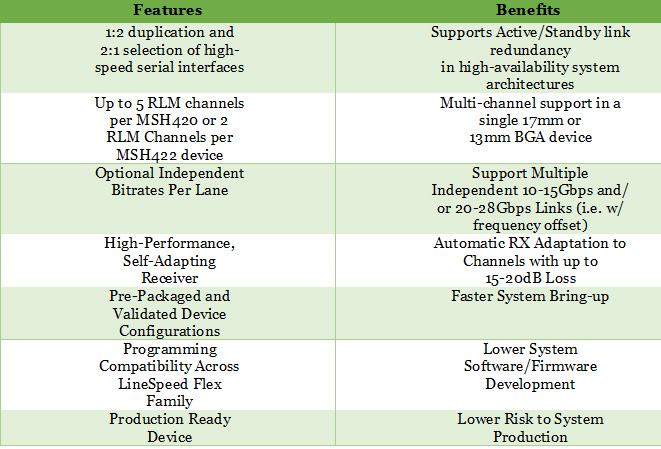 The MSH420 and MSH422 devices are the perfect solution for bringing redundant, high-performance, serial interconnects to your high-availability architecture.
If you are looking for more technical information or need to discuss your technical challenges with an expert, we are happy to help. Email us and we will arrange to have one of our technical specialists speak with you. You can also sign up for updates. Finally, please follow us on social media so we can keep in touch.