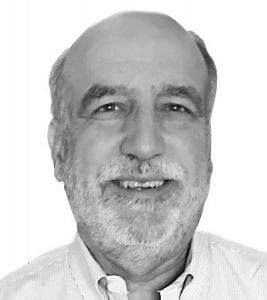 MoSys, a long time memory company, has used its application experience to design an Accelerator Engine that serially attaches to an FPGA and whose unique memory architectures, embedded memory functions for "Bandwidth" and "In Memory Computing", a high speed-low pins count serial interface device actually defines a new memory space.
Add to the mix, 32 high performance RISC cores, and you have the ability to achieve what we call HyperSpeed performance with user defined embedded software.
Michael Miller, CTO … Has been with MoSys for 10 years. Prior, he was CTO and Systems Architecture at IDT. He has over 46 patents and holds the basic JTAG patent. See Michael's biography on the MoSys Leadershippage, under the About Us tab.
So, enjoy the technical exchange! We are always open to your suggestions for new topics.
---
By Product
Feature Focus
APPLICABLE DEVICES
MEM SIZE
SerDes SPEED
ALU
IN MEMORY FUNCTIONS
SN#
TITLE / DESCRIPTION
VIDEO
(time)
DOC
BE2
BURST
BE2
RMW
BE3
BURST
BE3
RMW
PHE
512MB
1GB
10G/12G
25G
BURST
RMW
User
Defined
Data
Cohenency
32
Cores
1006
Comparison of Bandwidth Engine to Other Memory Solutions

SOON

PDF
1005
QUAZAR QPR Features and Benefits

SOON

PDF
1004
How Bandwidth Engines (Accelerator Engines) Complement FPGA BRAM, uRAM, M20K

SOON

PDF
1003
Accelerating Cyber Security Applications with MoSys GME (Graph Memory Engine)

SOON

PDF
1002
Achieving 6.5 Billion Transactions/Sec in a Single Memory Device
Emerging applications are demanding more random transactions than ever before. Many now need to access a large address space at 2B random transactions per second or more. To keep up with demand, there are many more emerging applications that will exceed the random-access rates of memories such as QDR IV, SigmaQuad IVe, RLDRAM, DDR and HBM.

SOON

PDF
1001
Buffering up to 800 Gbps throughput with Bandwidth Engine Memory
Achieving 200 to 800 Gbps of buffered throughput can be a challenging task. Using serial attach BE devices can make that task more straight forward.

SOON

PDF
FPGA Acceleration with -1Gb- tRC3ns… with 64 pins
What is an FPGA Accelerator Engine?
Achieve 2.5 times the QDR access rate with a Serial Memory
Serial, less signal pins, easier to design …at still achieve 2.5 higher Bandwidth.
Who is keeping count? Intelligent FPGA memories with In Memory Computing.
Statistics? Stale counting data? An "In Memory Compute Function" of intellegent RMW solves these issues.
Is HBM overkill?
A memory alternative when QDR takes up too much board space, and adding another HBM is your only Solution. How data is stored and used should detemine the size and type of the memory to need for today and future needs.
FPGA parallel memories vs serial – 1000s of signals or 64 ?
Reduce FPGA board routing, timing, design time and complexity with Serial Memory.
Are Dual Port Memories Dead?
They are not dead, just hard to design at the high speed requirements to todays application. New "Scale Out Architectures will welcome multiport memeries.
Power of 32!
What could you do with 32 RISC cores with instruction and data memory on one chip?
By Application
Contact MoSys to identify the best fit device for your specific application.
Markets
Networking / Security
Video
Genomics
AI
Test Equipment
Recommended device
Anomoly Detection
Load Balancing
Routing at line speed
Buffering
Data Manipulation
DNA Matching
Facial Recognition
Data Category Determined
Random Forest of Trees
Networking
Real Time Process Control
BE2 BURST
BE2 RMW
BE3 BURST
BE3 RMW
PHE