MoSys LineSpeed™ Flex PHY Solutions Support Low-Cost FPGAs
Wednesday January 29, 2020
By Scott Irwin
Vice President, LineSpeed Products
MoSys, Inc.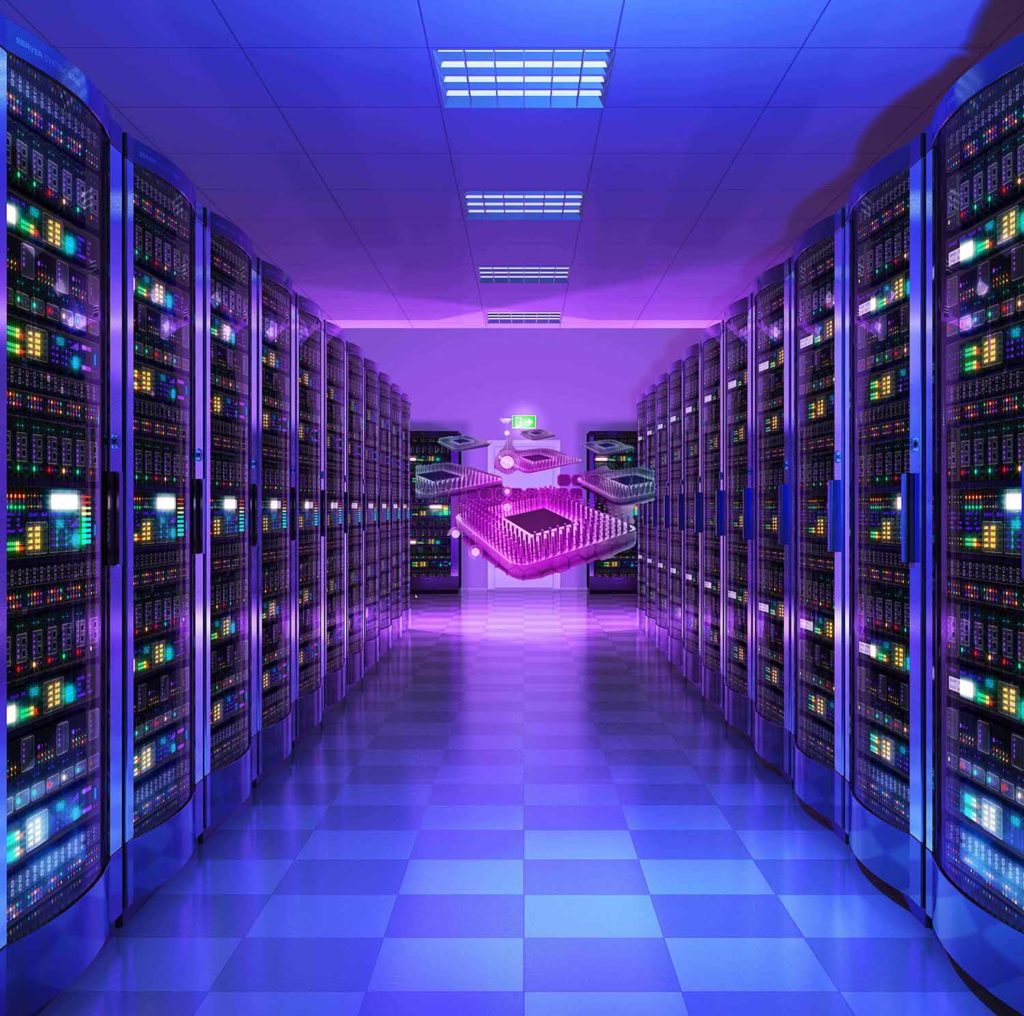 Field Programmable Gate Arrays (FPGAs) remain a key implementation choice across many electronic market segments, including Telecom and Datacenter applications. Worldwide revenue is expected to grow to US $9.5 billion by 2023, according to market estimates. FPGA solutions are available from a multitude of vendors and come with a wide range of features and logic densities, which can drive device costs from a few dollars to thousands of dollars per unit.
The MoSys Linespeed™ Flex family of 100G PHY solutions provide industry-leading features and performance. By paring with a lower-cost FPGA, system performance can be improved while reducing the overall solution cost. As an example, the MoSys MSH320 Gearbox device with optional Reed Solomon – Forward Error Correction (RS-FEC) can directly interface to 100G QSFP28 optical modules with either non-FEC (e.g. LR4) or FEC-based (e.g. SR4, CWDM4, PSM4, etc.) 100G standards. And with its 10G Retimer capability, this same device can also support backward compatibility to 40G (4x10G) pluggable modules in the same port. Removing the RS-FEC logic from the FGPA and using an FPGA with 10-11G SerDes can reduce the cost of the required FPGA by hundreds of dollars, while improving signal integrity and overall system performance.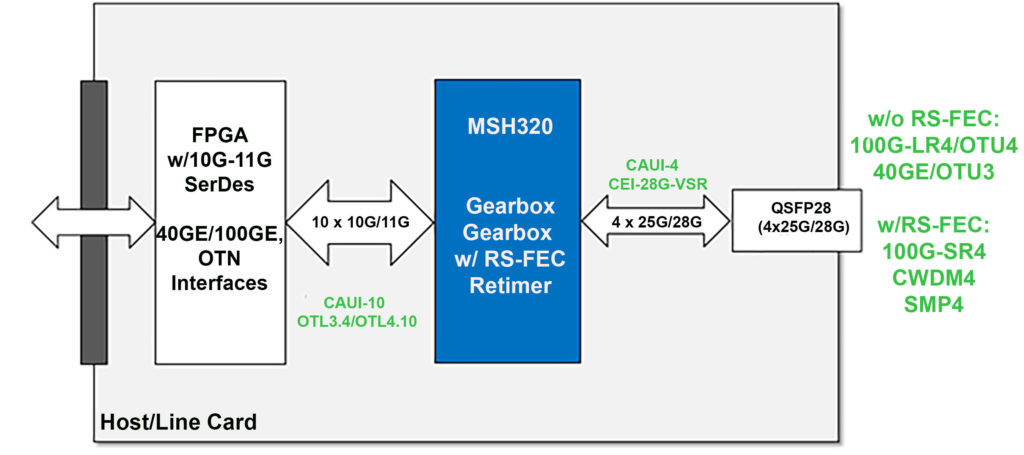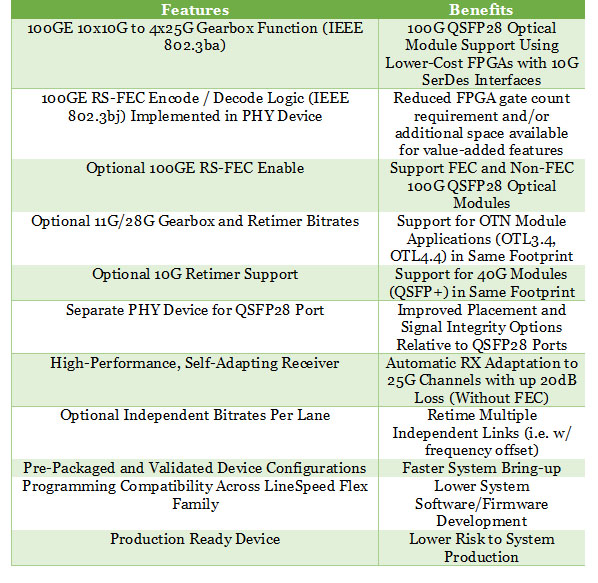 The MSH320, coupled with a low-cost FPGA, is the perfect solution for your QSFP28-based interface. A single footprint can support both FEC and non-FEC 100G modules, along with backward-compatible support to 40G modules.
If you are looking for more technical information or need to discuss your technical challenges with an expert, we are happy to help. Email us and we will arrange to have one of our technical specialists speak with you.  You can also sign up for our newsletter. Finally, please follow us on social media so we can keep in touch.