MoSys Use Case Packet Classification in Cloud and Enterprise Datacenters Keeping Up With LPM Routing Demand
Wednesday March 17, 2021
Director, Marketing Communications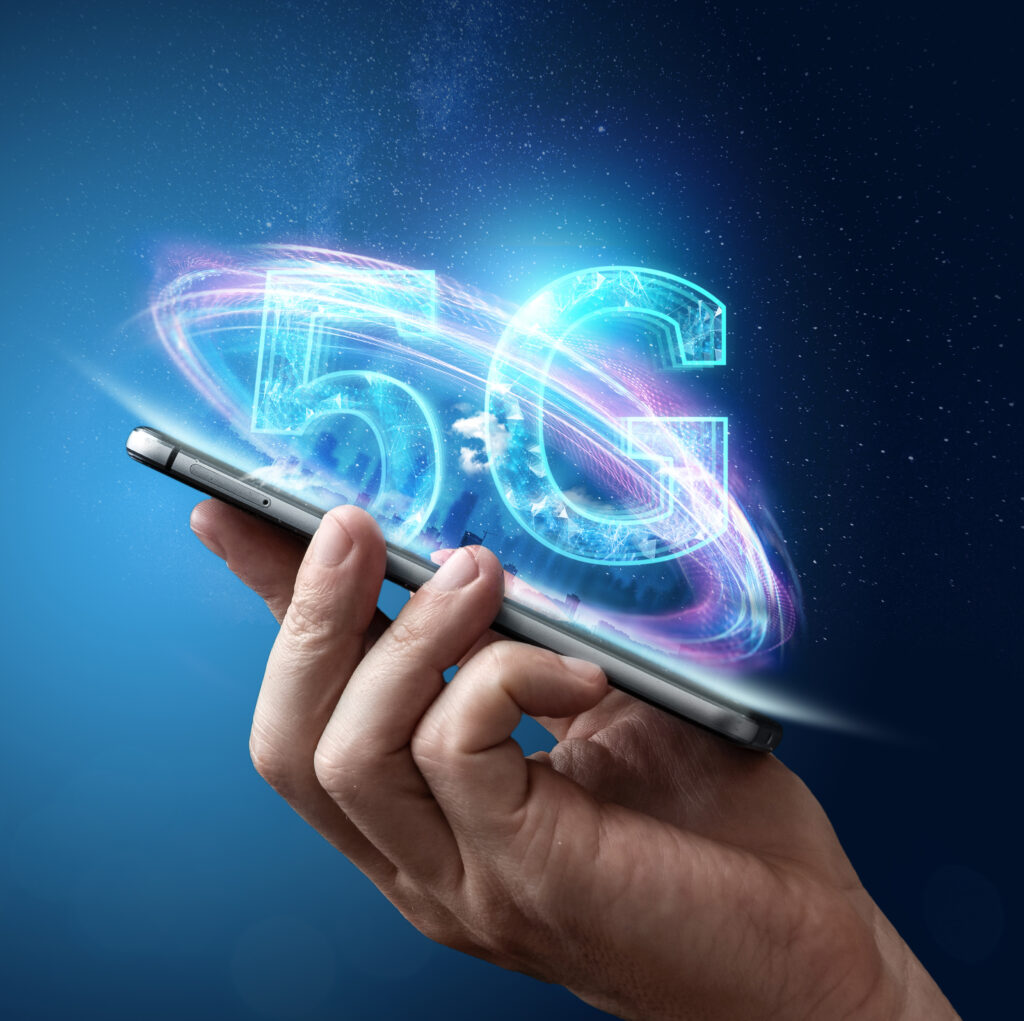 The latest reports say the number of IPV4 routes is close to reaching a million routes with potentially more than 4 billion connected devices using IPV4. IPV6 routes are still relatively tiny in comparison – less than 300 thousand but with the growing number of 5G cellular wireless and IoT (Internet of things) devices, that number is expected to increase significantly over the next few years. The advantage of IPV6 lies in its 128 address bits versus only 32 bits for IPV4 so it can potentially connect to 3.4 x 10 to the power 38 devices. Yes, we are talking about 38 zeros math lovers.
Being able to successfully route packets efficiently to those devices is going to be critical as we continue to see new designs for Cloud and Enterprise Datacenter Routers demanding at least a 4X capacity. This translates into 4+ million route table entries with any mix of IPV4 or IPV6 combinations.
While anxiously awaited and lauded as the savior of mobile network technology, 5G has been without its headaches and challenges. One of the biggest challenges now facing 5G operators had been in creating a quicker, latency sensitive, and cost-effective gateway function between the edge and the data network. This challenge is becoming more and more difficult as mobile network traffic shows no signs of slowing down. In fact, preliminary data from 5G networks already are showing that the typical 5G user equipment is consuming three times more data than its 4G counterpart.
Routing in and of itself requires headers of each packet be examined in real-time. Known as Deep Header Inspection (DHI) this function provides searches that can use a combination of Exact Match or Longest Prefix Match (LPM). Depending upon the system, the total number of rules, the number of rules that match, the complexity of the rules and the speed of the searches (Millions of searches per sec) determine the overall performance level.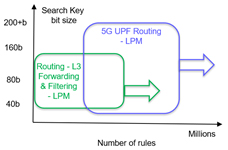 MoSys Stellar Packet Classification Platform is a high performance LPM Edition is provided as Intellectual Property (IP) that uses a hardware accelerated Algorithmic TCAM-like approach to help ensure that the 5G UPF can keep up with the huge volume of routing decisions per second that it has to process.
This Ultra-High-Speed Search Engine IP and Deep Header Inspection (DHI) solution is available for ASIC or FPGA and optimized for high performance routing. It is ideal for  applications like 5G UPF and can easily add other functions. Tuned for Longest Prefix Match (LPM), it can address any mix of IPV4 and IPV6 lookups while being optimized for 1 or 2 tuple matches including support for virtual routes. The solution supports broad range of devices and can utilize hybrid mix of memories. It can also use MoSys memories, but can operate without any MoSys silicon present and supports RTL for Intel Stratix 10, Xilinx UltraScale+ FPGAs, or ASIC/ SoC/DPU. The MoSys solution replaces multiple expensive and power hungry TCAM chips  and is applicable to designs based on NIC, SmartNIC, DPU, Standalone SoC, SmartSwitch and more.
If you are looking for more technical information or need to discuss your technical challenges with an expert, we are happy to help. Email us and we will arrange to have one of our technical specialists speak with you.  You can also sign up for updates. Finally, please follow us on social media so we can keep in touch.