Accelerating the 5G User Plane Function (UPF) –Keeping up with the Huge Demands Part 2 of 3
Monday December 13, 2021
Director, Marketing Communications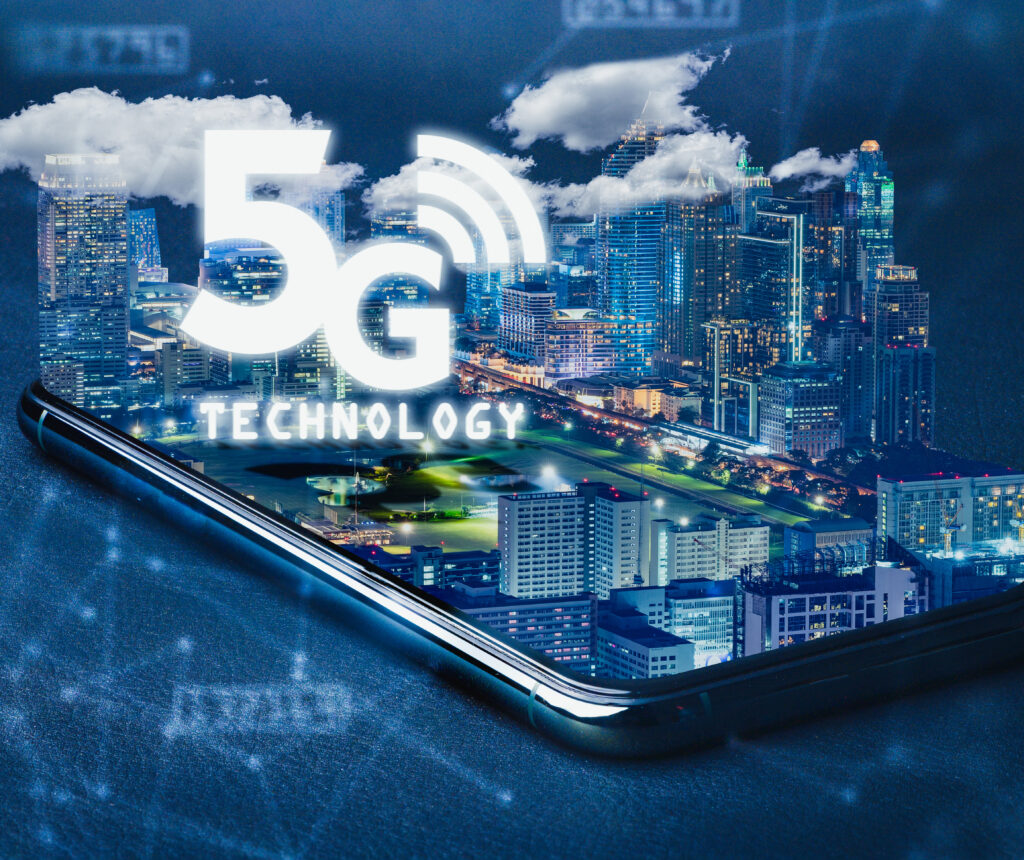 MoSys recently published a breakthrough white paper on the topic of, "Accelerating the 5G User Plane Function (UPF) – Keeping up with the Huge Demands". In that document, we cover the major issues that are preventing vendors from keeping up with the huge demands 5G presents. These demands include ultra-low latencies wherein the 5G target for latency is 1 millisecond (upload/download), with some applications requiring response times in the hundreds of microseconds. At such levels, new applications cannot even wait for a packet to travel to the cloud and back. There are incredible densities which could reach 2.5 million devices per square mile (1 million per square kilometer). So, the question we focus on is how to tackle this and how can vendors of network infrastructure take advantage of those market needs?
This is where we zero in on the User Plane Function (UPF) as the main data plane component of 5G. As the point where mobile infrastructure connects to the data network, the UPF handles many critical data management functions such as:
Traffic routing, detection/classification, & reporting
QoS enforcement
Multi-level QoS scheduling (HQoS)
Network Micro slicing
Identifying compute requirements
In other words, pretty much anything of importance passes through the UPF, as shown below: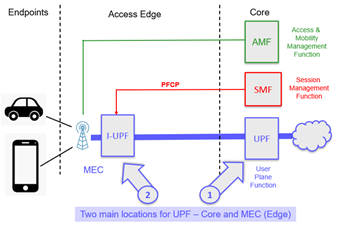 We also focus on the Multi-Access Edge Compute (MEC) which helps enable packet processing and traffic aggregation close to the network edge, thereby helping to decongest the network. It reduces latencies and improves performance in distributed data centers, including between regional data centers and base stations. In fact, because 5G makes private networks possible, MEC also has a role to play in securing enterprise networks that keep sensitive data off Wi-Fi and public networks.
Bottom line, to network architects, the three biggest areas of improvement in 5G — bandwidth, latency, and number of connected devices — can translate to problems in the UPF including:
Tremendous bandwidth to handle

70 Billion devices adding packets to the network

Low latency thresholds

Packet inspection is key to low latency packet routing to the next or nearest compute node

Vast number of devices to manage

Number of Packet inspection Rules will grow tremendously
To get more information on how MoSys addresses these challenges and more, download the complete white paper here: LINK
If you are looking for more technical information or need to discuss your technical challenges with an expert, we are happy to help. Email us and we will arrange to have one of our technical specialists speak with you.  You can also sign up for updates. Finally, please follow us on social media so we can keep in touch.